We're an online women's fashion boutique.
Finally, an online women's fashion boutique that is exciting and new every time you visit! We want to give our customers fresh shopping thrills every week. That's why our online clothing boutique is filled with the latest best-sellers only!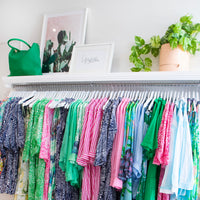 Come in-store!
Our fashion is so up-to-the-minute we bring in new arrivals daily. You heard us… all the latest boutique clothing arrives fast, sells fast and gets to you fast!  StyleFast provides FREE EXPRESS Shipping for ALL Australian orders over $100, making it easy for you to receive the very latest styles fast!